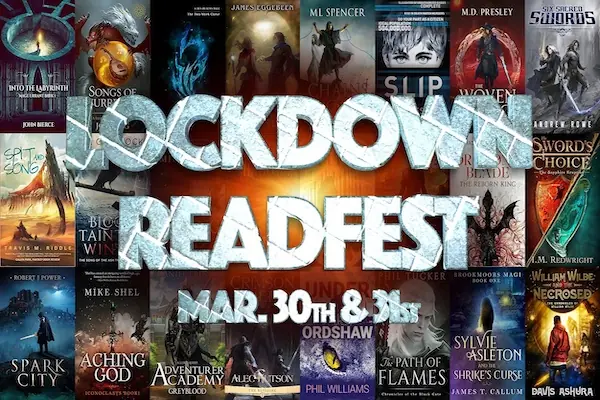 The amazing Bryce O'Connor recently organized a bunch of us fantasy authors into running a mass charity sale to raise money for COVID-19 related causes.
You can find a complete listing of participating authors here, and you should definitely check it out. There are some fantastic authors participating, including Andrew Rowe, Sarah Lin, Benedict Patrick, Travis Riddle, Mike Shel, F James Blair, and many, many more! Also me ⏤ Books two and three of Mage Errant are for sale.
I highly recommend checking out the sale ⏤ everything's either $0.99 or free, and it's all going towards charity! I'm personally donating 100% of my earnings from this sale to Médecins Sans Frontières (Doctors Without Borders), who are doing amazing work fighting COVID-19 in some of the poorest parts of the world. (They're always doing amazing work somewhere.) Other authors have picked causes of their own, ranging from the local to the international. Go nuts, people, you really can't go wrong here!
(I should note that I normally donate 10% of my income to charity anyhow, and I've been donating to MSF for this pandemic already, so if you've bought any of my books since September 2019, you've donated to charity!)
Now, if you'll excuse me, I have a bunch of money to spend on fantasy novels.
Edit: Due to Reddit Reasons, Bryce O'Connor's own books for sale aren't on the list! You can check them out here!
John Bierce