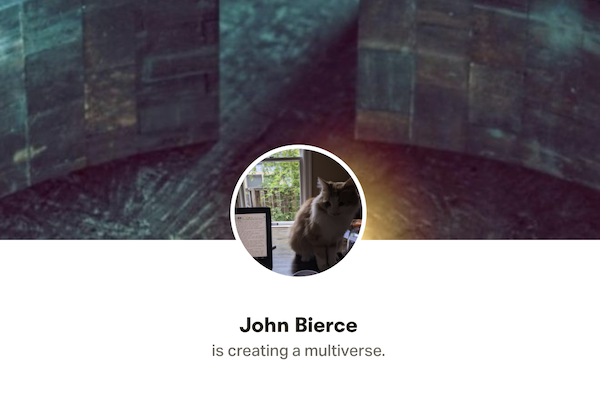 I started a Patreon! I'll be publishing a short story a month, each set in the world of whatever series I'm currently working on. There's already a short story up now, too! It takes place during the events of A Traitor in Skyhold, and gives you an opportunity to see Alustin out on a mission on his own.
And by mission, I mean he's playing cards, because if there's one thing that James Bond should have taught us all, gambling is an essential part of espionage.
It took me quite a while to decide about starting a Patreon ⏤ I definitely felt a little weird about the whole idea at first. Given that much more successful authors (N.K. Jemisin, notably) have started them, though, I figured swallowing my pride wasn't too big of a deal. And, even though I'm actually making a decent (lower middle class) income for the first time in my adult life off my books, my student loans are still pretty crippling ⏤ in the range of 50k. Having a little extra to throw at them every month would definitely lower my stress quite a bit. (Not to mention help me escape debt a little faster.)
And, if Patreons aren't your thing, no worries ⏤ I do plan to eventually compile most of the short stories into book form!
Eventually. It'll be a while. I need to give you all some incentive to back my Patreon. And I might keep a few short stories as Patreon exclusives, we'll see.
John Bierce